Central Coast's Premium Commercial Cleaning
Keeping your place of business maintained while under the pump from clients and trying to meet long lists of deadlines just isn't a feasible option for most. Even if it's a workplace that isn't exposed to clients at any time, it's vitally important to keep clean – both for looks and germs purposes.
Since opening our doors in 1992, Clean Green Commercial has been providing an exceptional standard of office cleaning in the Central Coast area and beyond to a multitude of different types of businesses and buildings. We have an abundance of experience across aged and health care facilities, gyms, schools, and so much more. Whatever the type of commercial cleaning you require, we are here to make it absolutely spotless.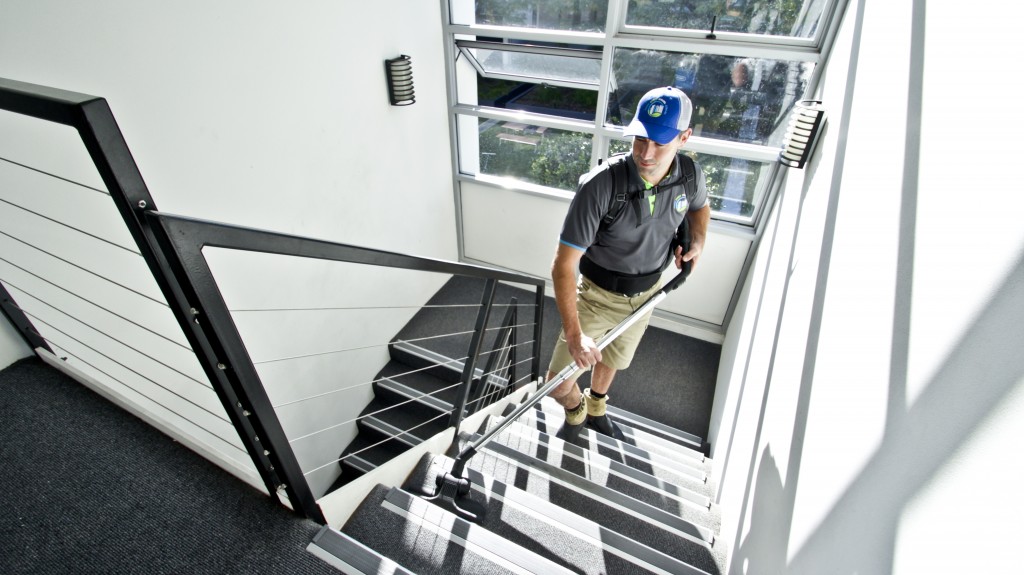 What we understand here is that building long-lasting relationships with our clients is the best business practice. As such, you can be assured of the quality of service for every one of the jobs that we do. We have a number of clients that we have been working with for years because they have consistently seen top results.
Remove the germs from your office with our services
Taking into account the amount of money Australian businesses lose each year due to staff needing sick leave, it's easy to see that achieving and maintaining a hygienic work space may actually save money in the long run. Our cleaning staff will ensure that your office space is as germ-free as possible, resulting in a healthier environment for you and your colleagues.
Customisable cleaning to suit your needs
We are here to discuss with you exactly what you require for your office job, and are happy to tailor services specific to your individual needs and budgets. As you can imagine, a package that we put together for a healthcare facility would differ greatly to an industrial environment.
Find out more and book today!
If you're looking for any further information about what we do, call us on 1300 481 258 now to speak to one of our friendly staff members. You can also fill in our online enquiry form and we'll be sure to respond to your query as soon as possible. Be sure to ask us about our price match guarantee, too!
Clean Green Commercial also caters for many other parts of NSW; Parramatta, Chatswood, and many more. So talk with us today.