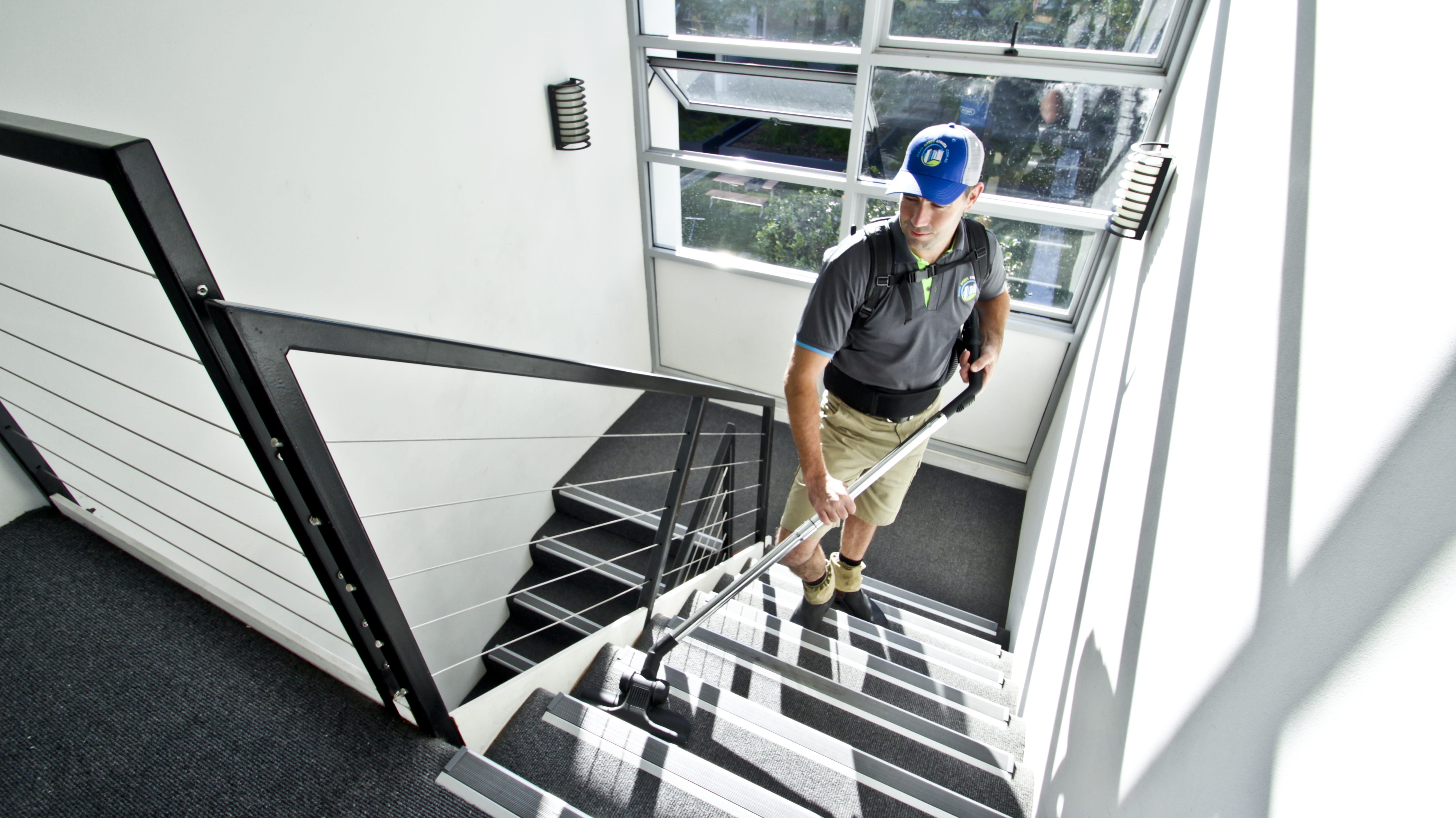 Welcome to Clean Green Commercial
Clean green commercial is a professional, environmentally friendly organisation that take cleaning seriously. We can cater to any budget. We are serious about using 100% environmentally friendly chemicals. Contact us for a quote today to compare. We only provide friendly, uniformed staff who can communicate
Testimonials
I just wanted to say congratulations for exceeding our expectations. Our reception always smells great. Our staff have no complaints. Thanks.
Belinda Huong
Chatswood
Your website said price match and that's exactly what we got plus a professional service. Excellent cleaning service. No problem recommending the commercial cleaning.
Joe Khoury
Parramatta
Excellent service thank you. From the cleaners to Operations Manager Ross noting is a hassle. Appreciate your service at least something else I don't have to worry about
Stacey Kim
Sydney City
What a great start. Thanks for putting in the much needed effort. Its only when you engage a professional outfit like CGS that you see true service delivery, regards
Rodney Moss
Wollongong
CGC you do a wonderful job. No stress ever. Keep up the great work
Peter Gladstone
Cronulla
Well priced. Even better service. Over 5 years of service. Happy to provide a reference if required. Thanks
Sarah Yang
Hornsby
We been thru so many different cleaners. You guys are professional, always on time. Never any issues
Peta Crinkle
Gosford
We'll Keep Your Workplace Feeling and Looking Fresh
The problem
There's nothing worse than a messy working environment. Where you and your work colleagues spend the majority of your time should be nothing but completely hygienic and free of harmful germs. When there's rubbish piling up and dirty surfaces all around, there's a much higher chance of infection – 'sickies' are costing businesses more and more each year, so you need to take steps to safeguard your staff's health.
The solution
Clean Green Commercial are here to help you reclaim your workplace without breaking the bank. We have been cleaning many different types of buildings and businesses as a company throughout NSW since 1992, and our management team have more than half a century of collective experience in the industry. Backed by this extensive experience, we deliver only the very best cleaning services for each and every single one of our clients. We understand that in this industry, lengthy relationships count. As such, we approach every job with this in mind, so you can be sure that your job will be completed to the highest level of professionalism.
By reducing the amount of dirt and grime, you're ultimately saving the business from potential absenteeism due to illness in the future.
The locations
Our first-class cleaning staff are here to help you and your workplace throughout New South Wales. Specifically, we'll come to your business in:
• Sydney City
• Parramatta
• Chatswood
• North Ryde
• Inner West
• Central Coast
• Wollongong
• Northern Beaches
The contact details
To find out what we can offer you, please call us today on 1300 661 182 to speak with one of our friendly representatives. Our call centre is open 24/7 so no matter when or why you need us, we're always here for you. Alternatively enter your details into our contact form online.